Will TWS Earphones Become Standard for Mobile Phones(Part 1)?
Publish Time:
Author: Site Editor
Visit: 73
TWS wireless earphones can be said to be very popular, especially in 2019, true wireless headsets can be said to have reached a blowout state. Whether it is traditional audio manufacturers or mobile phone brand manufacturers, they have launched their own true wireless Bluetooth headset products. Investigate its reason, on the one hand, did not have the bondage of wire, easy to wear, sound quality is also good; on the other hand, the mobile phone has been canceled with the 3.5mm gradually becoming a trend, and the Bluetooth headset is bound to become the first choice for users to listen to music and use in daily life, which also makes the true wireless Bluetooth headset more and more popular.
For mobile phone manufacturers, in addition to the 5G "replacement wave", there are also popular TWS true wireless headsets. From a market perspective, demand is also expanding. Airoha, Qualcomm, Huawei, and other manufacturers have successively achieved breakthroughs in Bluetooth connection technology, solving the problems of Bluetooth connection stability and latency, and the Android brand product experience has also reached a key point of breakthrough.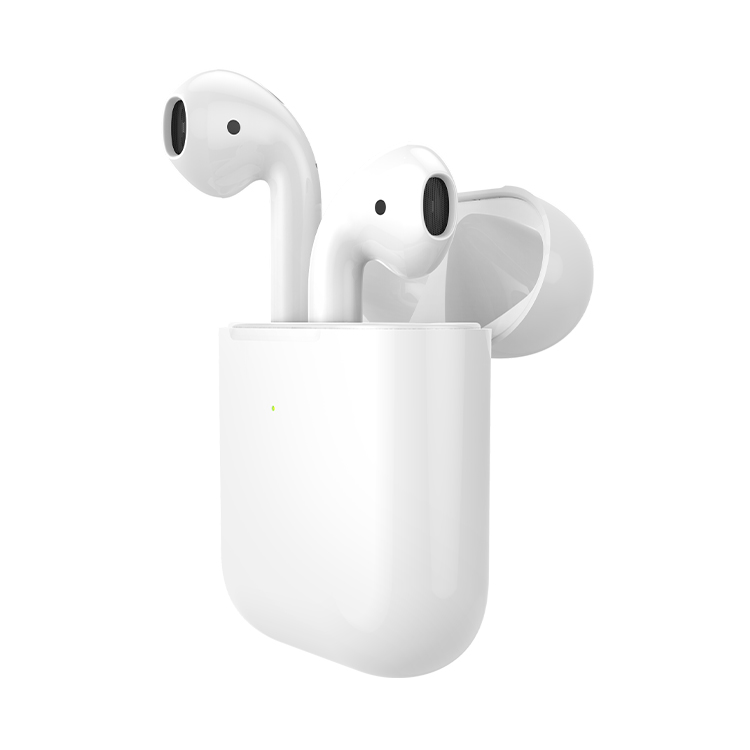 While the technical problems have been solved, as the TWS industry chain has matured, the price of TWS chips has dropped rapidly, which has also lowered the entry barrier for the TWS headset market.
At present, there are mainly three types of players in the TWS industry terminal: one is downstream mobile phone manufacturers, represented by Apple, Samsung, Huawei, Xiaomi, etc.; the second is professional headset manufacturers, such as Bose and Sennheiser; and the third is the mysterious army corps of electronic product manufacturing in the world: Huaqiangbei manufacturing.
This strategy will not only help mobile phone manufacturers increase their market share, but also accelerate the overall market penetration of TWS headsets. The AirpodsPro released by Apple in October 2019 promoted its growth of 44% in the fourth quarter of 2019. Although its share of the global market declined slightly in the fourth quarter, it still exceeded 40%, and its global market share was close to 50%.
From the perspective of the price distribution, in the fourth quarter of 2019, in the market above $100, Apple, Samsung, and Jabra accounted for more than 80% of sales, while in the $100 market, Apple alone accounted for about 70% of sales. In order to gain its absolute competitiveness in the high-end market, Xiaomi occupies close to 20% of the market share in the market under $100, ranking first. Benefiting from the continued high growth of Apple's TWS headsets, the industry chain will continue to benefit.
The above information is provided by the wireless earphones supplier.