Do I Really Need Wireless Earbuds?
Publish Time:
Author: Site Editor
Visit: 33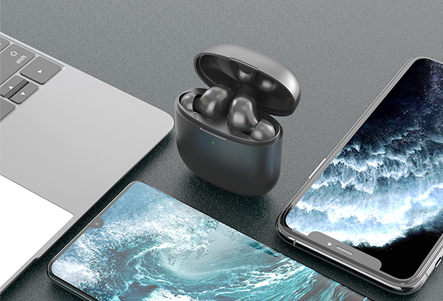 One of the most common questions is whether you should buy a pair of truly wireless earbuds? Well, the answer is completely subjective. The kind of product you want to buy depends entirely on the benefit or use you get from it.
Amongst other technologies, audio devices are still your favourite product. Everyone wants to invest in a good pair and continue to try out the new technologies available. When it comes to audio gadgets, we happen to have a wide range of options such as wireless earphones, bluetooth speakers, wireless chargers and more.
Sometimes a wireless alternative may be available for a given product. We have tried to answer the questions that users may have in mind when buying a wireless Bluetooth enabled music product.
Advantages of buying truly wireless earbuds
Here we list some of the reasons why true wireless earbuds stand out from other audio products.
Bluetooth connectivity
You don't have to worry about tangled wires because the earbuds have a perfect Bluetooth connection. With a stable and lag-free connection, you can immerse yourself in the power of music without having to deal with any distractions.
Can be used anywhere
The earbuds are small enough that they fit into any space and can easily be carried anywhere. They don't take up much space and provide an exceptional user experience.
Whether you prefer going for a run or sitting in a complicated Yoga posture, these earbuds stay put comfortably and make sure that You can even use them in a formal setting or while travelling.
PS: You can also wear these in a boring meeting (especially if your hair covers your ears) and no one will even know.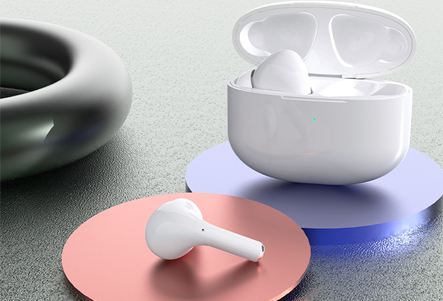 Stylish design
Truly wireless earbuds are designed specifically for the modern user. The stylish design makes them go with every outfit and style. Wherever you are, you can be absolutely ahead of the game and show off these earbuds.
Fit
Even after hours of use, these earplugs stay in place and don't fall out. You won't feel tired or fatigued after using them. This feature makes the earplugs suitable for heavy workouts or even long commutes.
Today, many companies have come up with truly wireless earplugs. Depending on the features and the right price range, you should carefully consider buying their Bluetooth earbud pairs for a musical experience like no other!
On the other hand, if you want to share music with a group of friends or want to listen to music in an overcrowded room, a Bluetooth speaker will suit his requirements better. Choosing a product is entirely subjective and you are advised to analyse the product specifications and the market situation carefully before making your purchase.
Myth : I need an earphone with a mic and remote. If I get a truly wireless earbud I'll lose out on the call functionality.
Absolutely false. Even truly wireless earbuds have fully functional on-ear controls so you don't need your phone. For example, A30 Earphones can not only take/receive calls, you can also play/pause, switch between tracks, change the volume.
Newest Airoha chipset, stable signal , low latency.Silicon microphone, HD call sound.Half in-ear design, let you enjoy 3d bass sound.